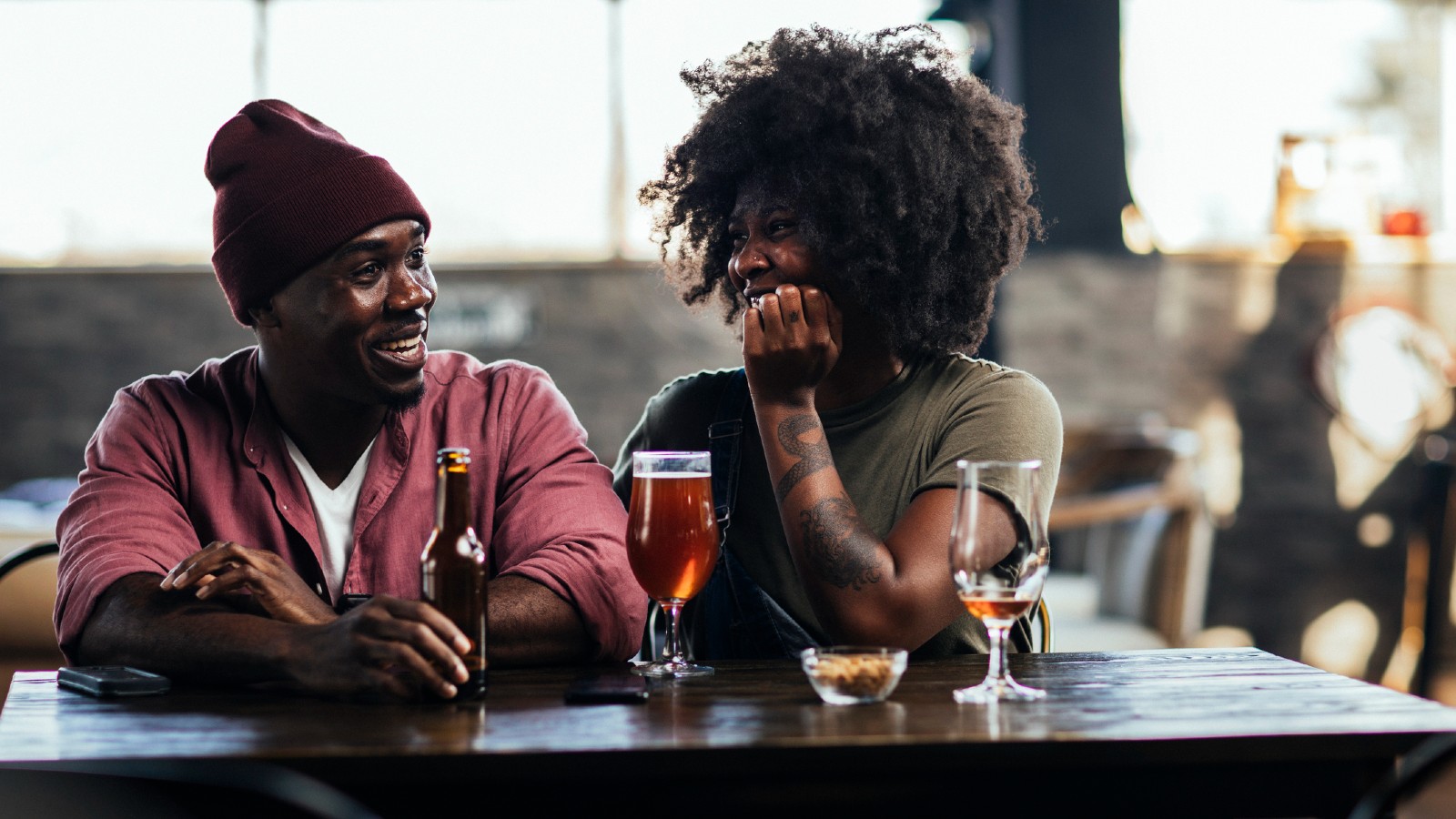 Valentine's Day is approaching fast! Do you have a date planned with your special someone yet? Whether you just bought a new home in the area or have lived here all your life, the Capital Region always has something new to explore. Albany, Troy, Schenectady, Saratoga Springs, and more all have exciting activities to offer no matter what type of couple you are.
Here are four Valentine's Day date ideas for upstate New York couples to try.
Take a beverage tour
If your partner is a beer aficionado, you're in the right place. We have no shortage of breweries, wineries, and distilleries in the area. The Capital Craft Beverage Trail makes taking a brewery tour easy with trail maps and a beverage passport so you can pick and choose which places to visit and plan out your route.
More of a cider lover? Surprise your valentine with a Nine Pin Cider Private Campfire getaway this weekend. Reservations can be made by calling Cara at 518-281-5745 or emailing her at cara@ninepinsider.com. If camping isn't your thing, you can stop into their tasting room on Valentine's Day and enjoy two 12 oz pours of cider, a pizza for just $20, and a free rose!
Safety tip! Don't drink and drive – have a designated driver for the evening or utilize transportation services like Lyft or UBER.
Get your culture fix
As the capital of New York State, Albany and the surrounding area is rich in culture and history. From stunning architecture and museums to art galleries and live venues, it's safe to say this region has it all. Experience the area's culture with your partner at one of these exciting spots!
Make it a game night
Bring out a bit of your competitive side this Valentine's Day! The Capital Region is home to many fun activities to try with your partner including escape rooms, ax throwing, bowling, arcade games, and more. No better way to keep your special someone on their toes than introducing them to something they've never tried before!
Explore the great outdoors
Don't let the winter months stop you from enjoying the great outdoors this Valentine's Day! Whether you're planning to hit the slopes, take a snowy hike, or give ice skating a go, there are plenty of activities to try with someone special. Check out our list of outdoor winter activities in the Hudson Valley and Capital Region!
Safety tip! Before winter hiking, skiing, snowboarding, and snowshoeing make sure to wear layers and map your trail routes in advance. Bring essential items like water, snacks, a first aid kit, a flashlight, and more.
While you might not be thinking about your safety on Valentine's Day, it's important to keep the things, people, and moments in your life protected. To put it simply, we believe life insurance is one of the most important purchases you can make. We take the hassle out of insurance so you can spend your time focusing on the moments that matter most. Start your proposal today!
Share This Article