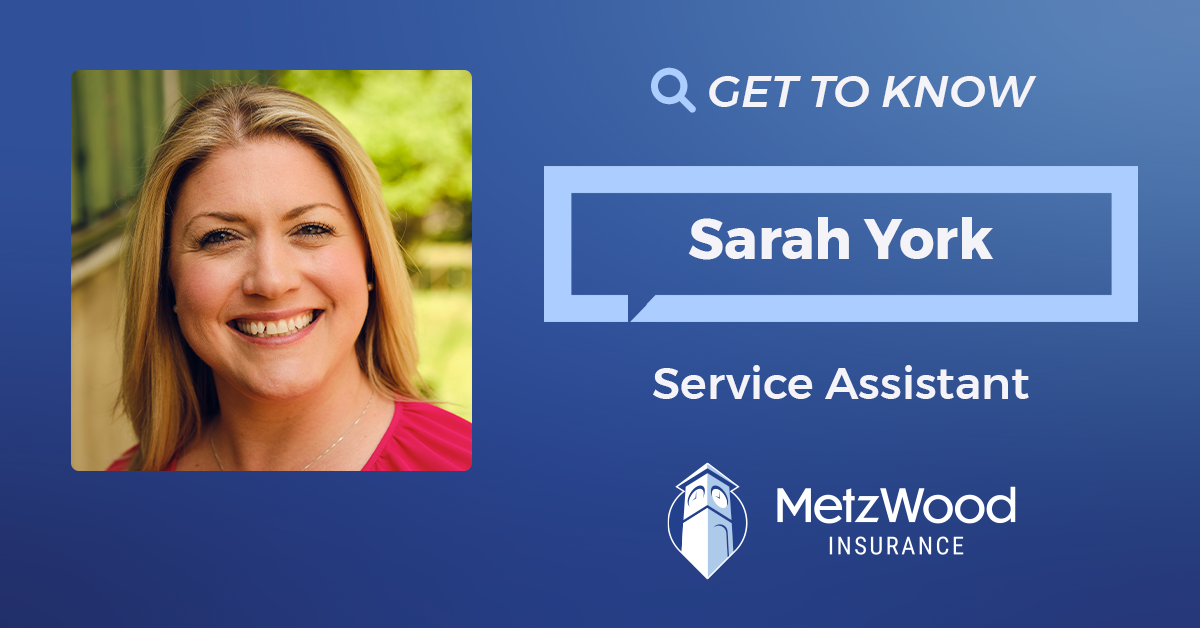 Meet our incredible service assistant, Sarah York! Sarah is a developing insurance professional who recently passed the test for her New York State Property & Casualty Insurance Broker's License. We are very proud of her commitment to our clients and her desire to grow in the industry. As a service assistant, Sarah helps our clients with their homeowners, auto, and life insurance needs.
Do you know Sarah is actually a bit of a foodie outside of work? Keep reading to learn about one of Sarah's favorite foods and her top picks for local restaurants!
What drew you to work for MetzWood Insurance initially?
When I was looking into working in insurance, I read reviews that showed MetzWood not only cares about their clients & community but their employees as well. That really stuck with me and I knew I wanted to work with an agency that has those values.
What's one piece of advice you'd give to someone shopping for different insurance policies?
Don't let price be your only focus; coverage limits matter! That's why it's so helpful to talk through your options with a professional (like us!).
If you could travel anywhere in the world, where you go and why?
I've been dying to go to Italy for ALL the food & wine! Yvette and I have also been talking about visiting Bora Bora together someday.
Tell us something you're passionate about.
I like to think I'm an adventurous eater and will try anything once. But that being said, if I could only eat one thing for the rest of my life, it would have to be potatoes. I said to a friend just the other day that I wish I could live (healthily) on french fries and beer!
As of late, my favorite fries have been at the Chatham Brewery; perfectly salted and always crispy. It doesn't hurt that their beer is delicious, too. A Nor'eastah IPA, a side of fries, and some of my favorite coworkers, and you have the perfect recipe for a fun-filled happy hour!
I also enjoy stopping by S&S Farm Brewery. The atmosphere is perfect for gatherings of friends and family. They have live music, games for adults & kids, outdoor fireplaces, food trucks providing locally sourced menu items, and fresh crafted beer offerings. Always a great time!
What causes or charities are important to you?
Rensselaer Land Trust is important to me because the organization helps conserve land, watersheds, and natural habitats of Rensselaer County. I love feeling connected to nature and conserving our natural resources is something I fully support.
What do you like more about the area you live in?
I love that I live in a small town that is quiet & peaceful but is also just a short drive when you want something more. The Capital Region is so versatile!
Learn more about MetzWood Insurance and give us a call at (518) 392-5161 to lock in an insurance policy that meets your needs!
Share This Article