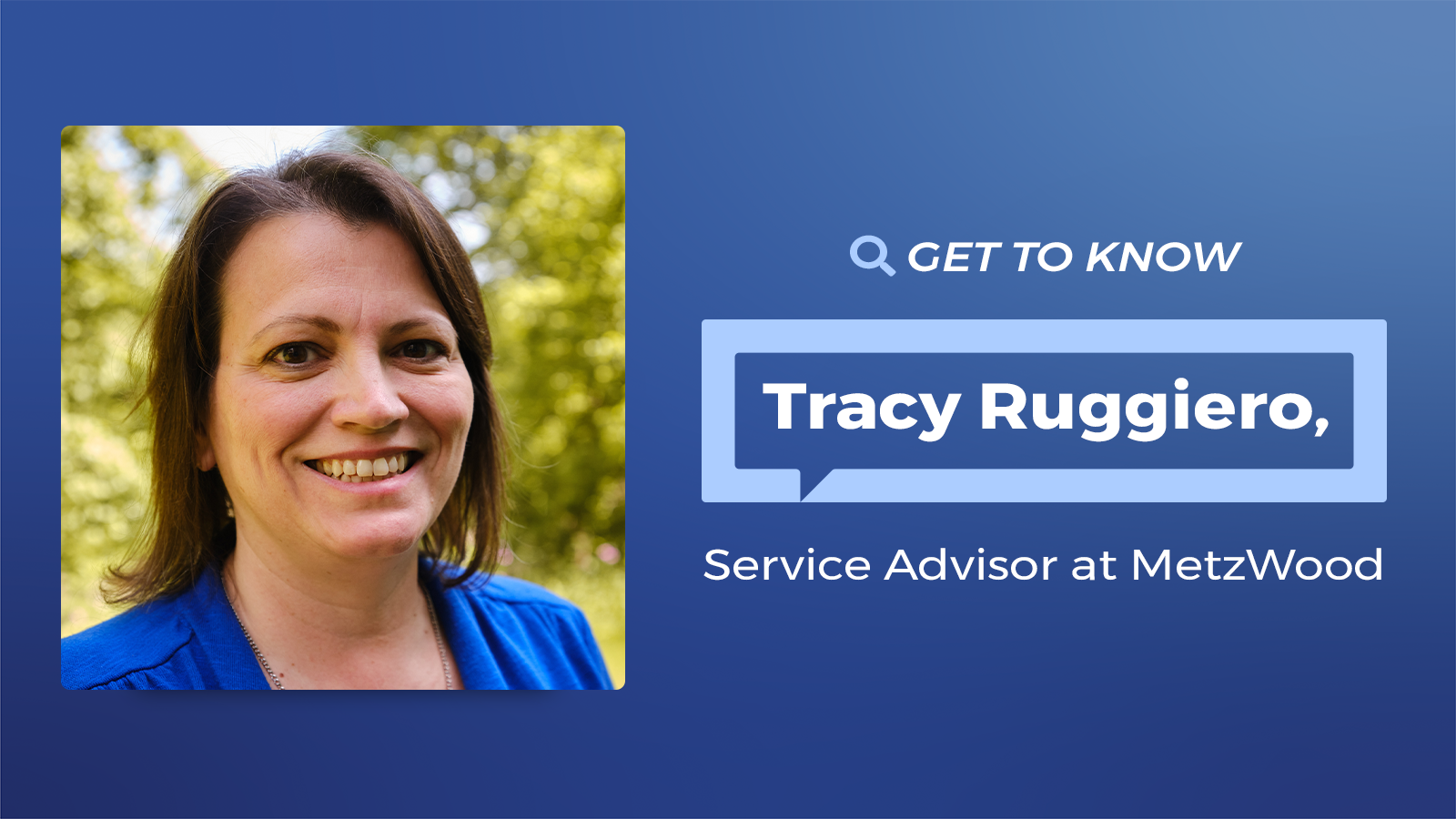 Meet our rockstar service advisor, Tracy Ruggiero! Tracy is a long-time resident of Columbia County and is a dedicated insurance professional with years of experience in the industry. As a service advisor for MetzWood, Tracy works with our clients to help them with all of their insurance needs – including homeowners, auto, life insurance, and more!
Our clients tell us Tracy is very "hands-on, knowledgeable, and friendly," but did you know she's also an avid cook and outdoor enthusiast? We sat down with Tracy to learn more about her career and life outside of her 9-to-5.
What drew you to work for MetzWood Insurance initially?
I wanted a change from "big bank" corporate life to work for a professional, family-owned business that's more about insuring folks properly than just writing policies. MetzWood Insurance was exactly the type of agency I was looking for!
What's one piece of advice you'd give to someone shopping for different insurance policies?
Do your homework! Sometimes better rates are too good to be true. If you have a claim, do you want to talk to several random people in another part of the country or a local representative dedicated to servicing your account?
If you could travel anywhere in the world, where would you go and why?
Norway – it's on the bucket list! My grandmother immigrated from Norway with her family. I find the country to be beautiful and full of adventure. I'd love to travel through the fjords and see the northern lights.
Tell us something you're passionate about.
I really enjoy camping, cooking, baking, and crafting. I love learning new recipes and sharing them with friends, family, and co-workers.
What causes or charities are important to you?
I'm passionate about supporting The Salvation Army, Triform, St. Jude Children's Research Hospital, and Everlasting Hope Animal Rescue.
What do you like most about the area you live in?
We are truly surrounded by beauty in Columbia County! I feel grateful to be close to lakes, rivers, mountains, country roads, and farms. Having lived here my whole life, I hold special memories of lots of roads and scenery.
What's something surprising your clients might not know about you?
I completed Ironman Lake Placid in 2017.
Learn more about MetzWood Insurance and give us a call at (518) 392-5161 to lock in an insurance policy that meets your needs!
Share This Article