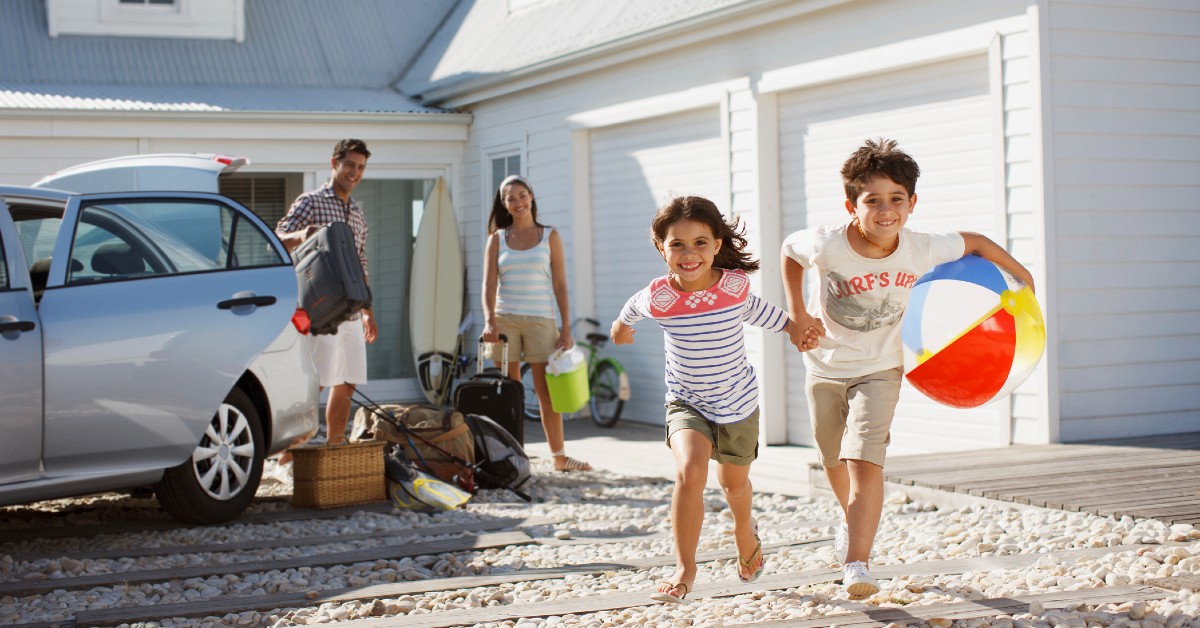 Imagine opening the front door of your vacation home expecting to relax, only to be greeted by a waterfall rushing down your front steps. Not only is your vacation off to a terrible start, but you also have a lot of mess and expense in your future.
When it comes to water damage, second homes, or vacation homes, are at a higher risk for extensive damage and cost because problems can go undiscovered until major destruction has occurred. A leak could go on for weeks and months undetected warping floors, collapsing ceilings, and growing mold.
Homeowners, and second homeowners, incur thousands of dollars in expenses each year due to water damage caused by broken pipes, frozen pipes, or malfunctioning appliances and plumbing fixtures. Water damage claims account for almost a third of all homeowners insurance claims, according to the Insurance Information Institute.
What's the average cost of a water damage claim? About $11,100. At MetzWood we've seen individual water claims that caused more than $1,000,000 in damage!
Unoccupied second homes require extra precautions to minimize potential water damage.
What can you do to help prevent water damage in your vacation home?
A few simple and relatively inexpensive steps can help protect your vacation home from costly water damage, even when you are away.
Install an automatic water shut-off system: An automatic system shuts off the main water line entering the home if a leak is detected anywhere in the system. The system shuts off water to the appliance, preventing costly flooding.

Install backup sump pumps: Look for a sump pump that uses the home's water pressure to function rather than one that uses battery power. Batteries can fail.

Inspect appliance hoses: Check all water hoses going to and from washing machines, dishwashers, water heaters and refrigerators. Toilets, too. Repair or replace any damaged hoses.

Clean your gutters: Clogged gutters cause winter snowmelt to back up into your leaves and through the ceiling. Make sure to clean the gutters after all leaves have fallen and check them regularly.

Prevent frozen pipes: If your vacation home is in an area with harsh winters, set the thermostat to at least 50 degrees. Consider other precautions such as insulating pipes.

Winterize your property: If you leave your home unoccupied for long stretches during frigid winter months, winterize to protect against freezing temps and snow. Turn off and drain the water system. Check the roof for leaks and damage. And clean your gutters!

Arrange for someone to check on the property: You can't safeguard against every possibility, and there are issues that are best detected by a person. Enlist a trusted neighbor to check on your home, inside and out, while you are away.
Investing in maintenance and prevention can protect your vacation home from extensive water damage, providing you with peace of mind when you're not there. Plus, your insurer may offer a discount on your premium when you take certain preventative steps.
What does vacation home insurance cover?
Purchasing vacation home insurance is not too different from buying homeowners insurance for a primary residence. Before committing to a policy, make sure the coverage is a good fit for your property and needs. Check what is and isn't covered and for specific exclusions related to property types or amenities.
Water damage covered by homeowner's insurance typically includes:
Burst pipes

Accidental leaks

Roof leaks

Storm damage

Water damage after a fire
Not all water damage may not be covered by homeowners insurance
If your second home is on a beach or near a lake or river, you may need to get a separate flood insurance policy. However, flood insurance will likely have certain limitations and exclusions.
Second home insurance policies may also exclude water damage due to lack of maintenance or negligence; from an earthquake, landslide, or mudslide; damage caused by water that backs up through a sewer or drain; leaks from a swimming pool; water damage from seepage through a foundation; or water damage from a sump pump failure or related equipment. If any of these factors are a risk to your property, work with us and we'll help you to get the maximum protection for your home.
However, no matter how many precautions you take, accidents still happen. That's why having insurance is an important piece of owning a second home. If you haven't reviewed your second home's insurance policy in a while, it's time to see if you have gaps in your coverage or are missing out on opportunities to save. Contact our advisors at MetzWood today to find the best coverage for your home away from home.
Share This Article